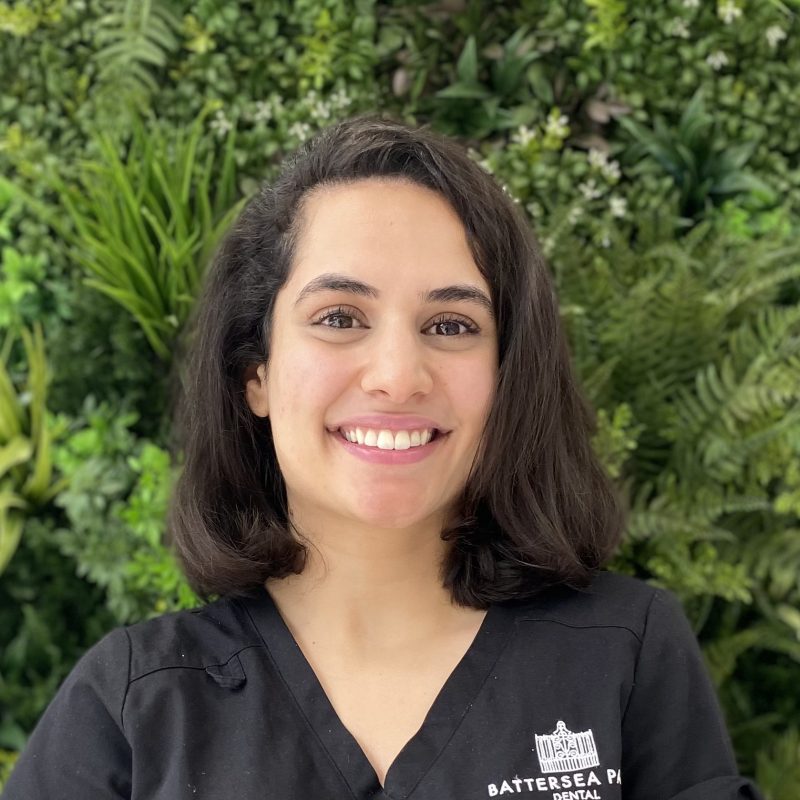 Please meet
Yasna Najmi
Hygienist
After qualifying as a dentist, Yasna completed her Masters in Clinical Dentistry in Restorative & Cosmetics from BPP University where she was awarded the Best Overall Student. She is currently doing her PhD in implants and is looking into finding a herbal alternative to treating implant diseases. She is also enrolled in a teaching course as well as looking into fellowship exams.
Alongside her studies and clinical work, Yasna teaches postgraduate university students and has special interest in research and smile makeovers.
Outside the world of dentistry, Yasna enjoys knitting, searching for the best pancakes in town and travelling, hoping to see all the wonders of the world someday!
She would love to learn another language if and when her busy schedule allows.
Your next visit with Yasna Najmi