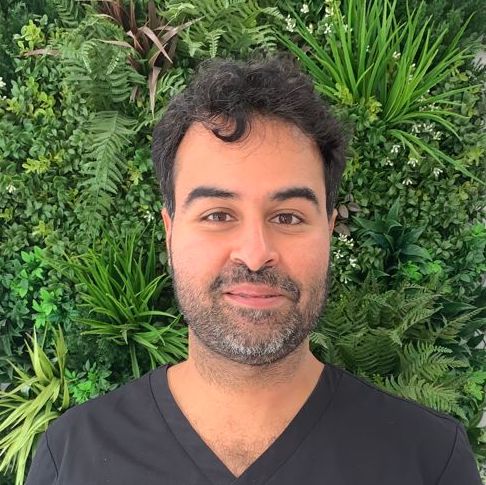 Please meet
Dipil Nathalal
Oral Surgeon
Dipil graduated in Portugal in 2009, with a DDS and MSc in Dental Medicine. His commitment to continued education saw him qualify with a MClinDent from BPP University in London to become a Master in Clinical Oral Surgery.
Dipil then completed an international Masters programme in Implantology, which involved academic education and clinical experience in universities and hospital in the Dominican Republic, France, Portugal and Spain. He has voluntarily worked for several years as an Implant Surgeon and Clinical Researcher at Egas Moniz University Institute where so far, he has achieved multiple publications in the field of implant and oral surgery and continues to submit his work to scrutiny at international congresses.
Dipil provides the most up-to-date clinical services in dentistry. His main areas of expertise lie in implants, oral surgery and oral medicine cases.
In the surgical field, he provides extractions including complex wisdom teeth, exposure of teeth, pre-prosthetic and alveolar surgery, implant placements, bone preservation tooth extraction, guided bone regeneration using your own teeth or bone as grafting material, bone grafting using synthetic materials, gum surgery, labial frenectomies, oral and tongue biopsies, excision of benign lumps in the mouth, apicectomies, minor cyst removals, among others.
Your next visit with Dipil Nathalal