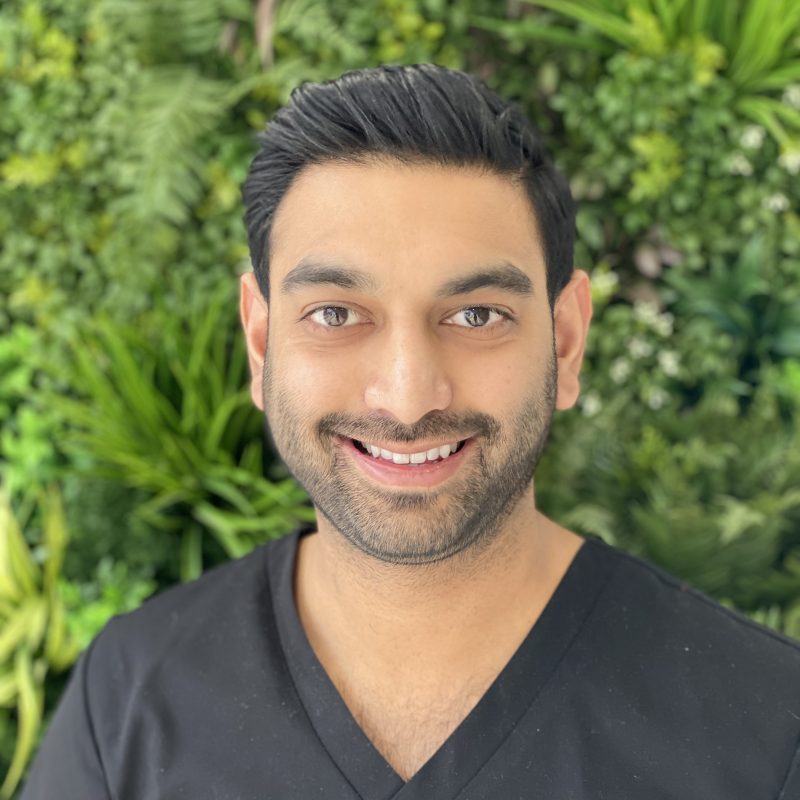 Please meet
Sharjil Patel
Dentist
Sharjil graduated from Cardiff Dental school with an honours degree in 2014. Soon after, he started his postgraduate education by completing a diploma from the Royal College of Surgeons, attaining a Membership of the Joint Dental Faculties.
Since then, Sharjil has completed various courses in the newest concepts of modern cosmetic dentistry including short term orthodontics such as Invisalign, and minimally invasive techniques using composite bonding. Currently he is undergoing a Masters degree in implant dentistry at the University of Bristol, learning more advanced fields of surgical and prosthetic dentistry.
Sharjil is very interested in minimally invasive cosmetic and implant dentistry. He is passionate about treating and caring for his patients with the highest standard of care, with a holistic approach.
Outside of dentistry, Sharjil loves to play golf and enjoys spending time with his friends and family. He is passionate about food and enjoys cooking when he gets a chance.
Your next visit with Sharjil Patel